Everything's within reach when you vacation on the island of Kauai, especially from Hanalei Bay Resort and Makai Club Resort. Live like locals and revel in the great selection of cuisine the island offers by trying these top restaurants:
Bar Acuda Tapas & Wine
Enjoy this urban-chic eatery known for their great style. Their menu changes regularly to keep up with innovative tapas that guests rave about. Try menu items like lobster stuffed squid with romesco sauce or grilled pancetta-wrapped scallops. They also have an impressive wine menu and social scene.
Hamura Saimin
This modest but iconic staple on the island of Kauai is a must-eat during your stay. Known for its old school style and humble approach, enjoy quality saimin with equally great portions. What's saimin, you might ask? Saimin is a Hawaiian noodle soup dish similar to ramen. Locals have eaten at this location since their childhood and continue to come back for more.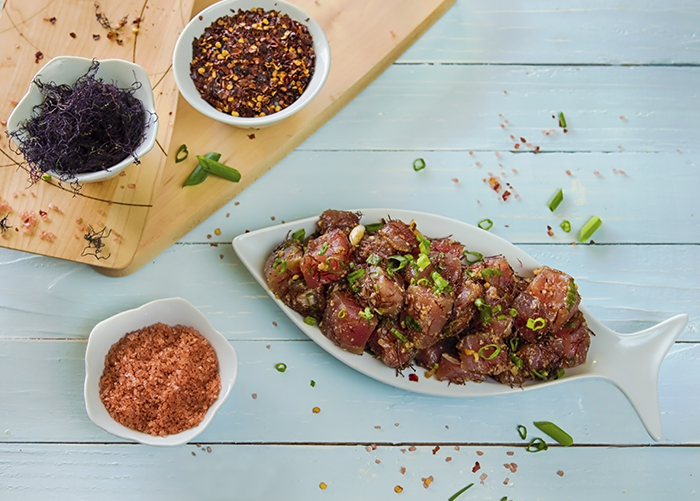 Hanalei Dolphin Restaurant and Fish Market
With a fish market right next door you know you'll be getting the freshest ingredients. The menu for this nautical themed restaurant is inspired by local favorite dishes. You're going to want to try their baked shrimp, ceviche and crab! They also offer a selection of steaks and chicken dishes to satisfy all palettes. With large portions and the surrounding lush Hawaiian landscape, there's a lot to love.
Porky's Kauai
Locals travel across the island for a fixin' from Porky's food truck. If you see Porky's during your vacation we suggest stopping for Hawaii's original Kalua Pork Hot Dog. Dress your dog up with pineapple relish and Porky's sauce drizzled on top. Find out where Porky's will be on the island of Kauai by following them on Instagram or like them on Facebook.
Postcards Café
The moment you walk in, you sense the abundance of charm this quaint café offers, and travelers love the touch of old Hawaii. Like the name suggests, vintage postcards and photographs decorate the cafe walls. The menu takes advantage of local ingredients including produce and seafood. You're going to want to try their taro fritters and grilled fish. Save room for dessert! The café does wonders with the local fruit. We recommend making reservations seeing as this is a favorite for locals and visitors alike.
Ready to unleash your inner foodie on the island of Kauai? Start by booking at Hanalei Bay Resort or Makai Club Resort to experience paradise. Simply book online or contact a vacation specialist at (877) 477-7368.